Testing the components
Before building the hole thing, I decided to do a little test setup to see if it would work like I think.
Main components
Two supplies with 24V and 34V for the controller and the servo.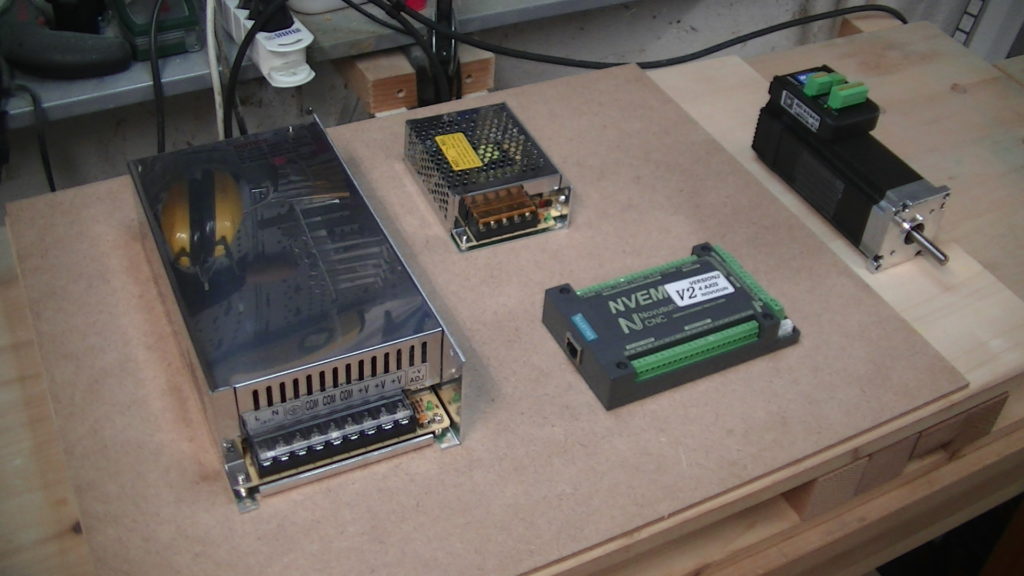 The Novusun NVEM V2.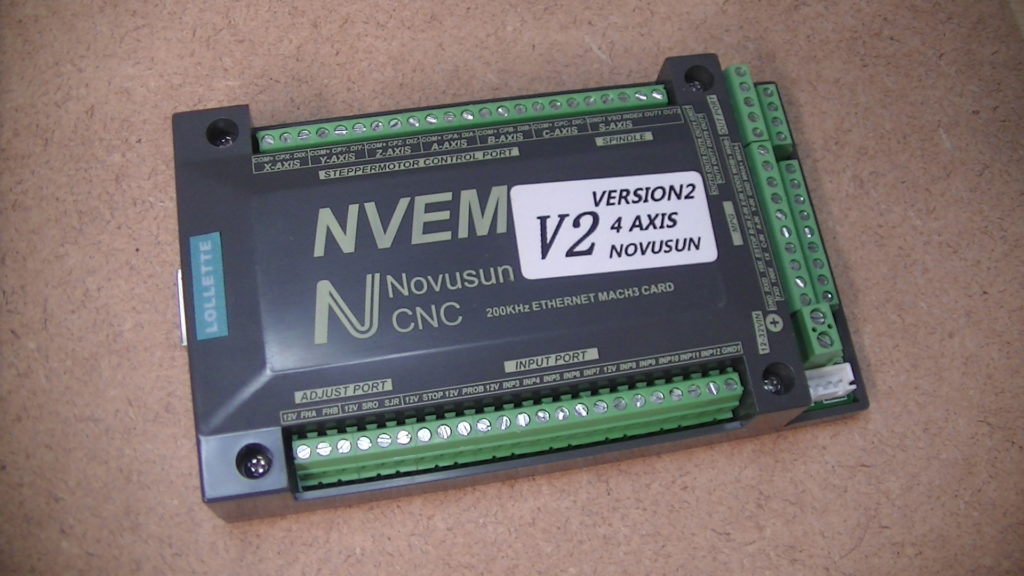 The JMC iHSV57 servo.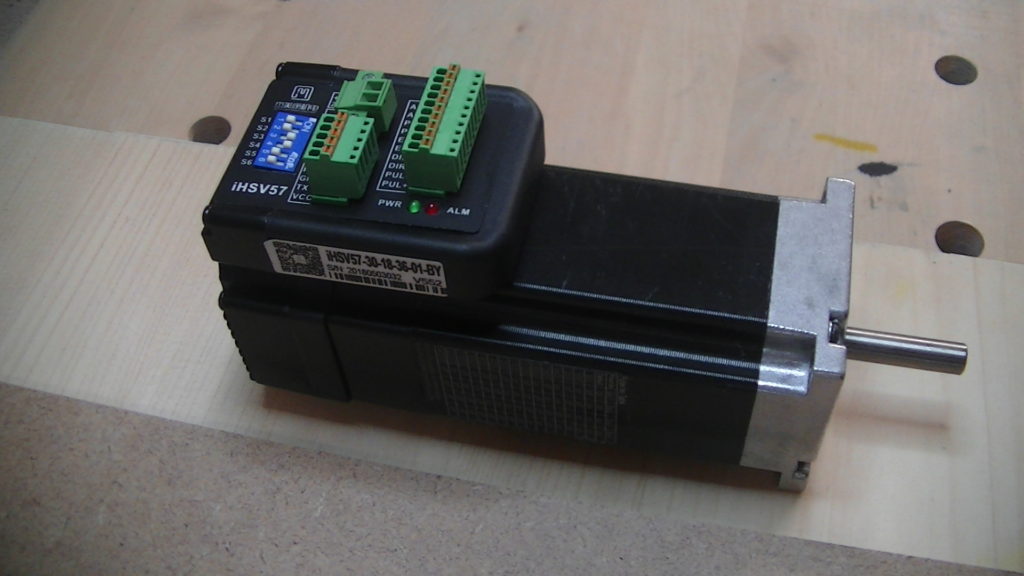 The schema for the hole wiring I drew on DigiKey Scheme-It.

Test wiring
A little video of the test wiring.