My Gretsch Style Guitar Kit Build
The Kit
The kit has arrived with a rosewood fretboard, Mahagoni neck and maple plywood hollow body. The fretboard has acrylic block inlays.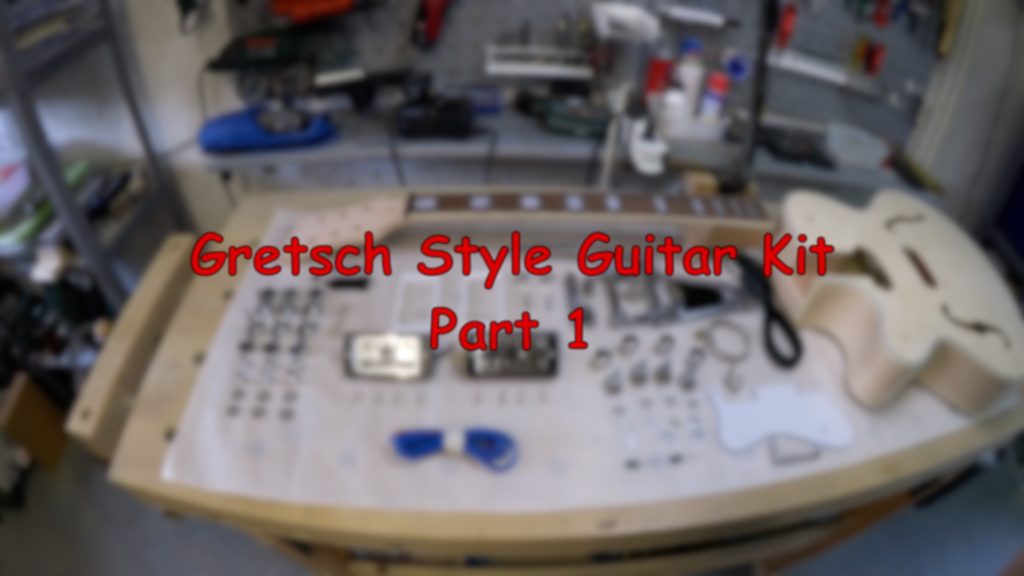 Preparing the Neck
The neck was way off. To korrekt the neck position I made some wooden studs, so I could set the bridge temporarily. With thad I was able to measure the angle for the action and the rotation of the neck.  To measure the alignment to the centerline of the body, I used my self made Centerline Finder.
Part 1 on a YouTube Video
Shim the neck to the soundboard
Through the alignment process, the neck has become a little far up from the soundboard. So I decided to shim the gap to the soundboard.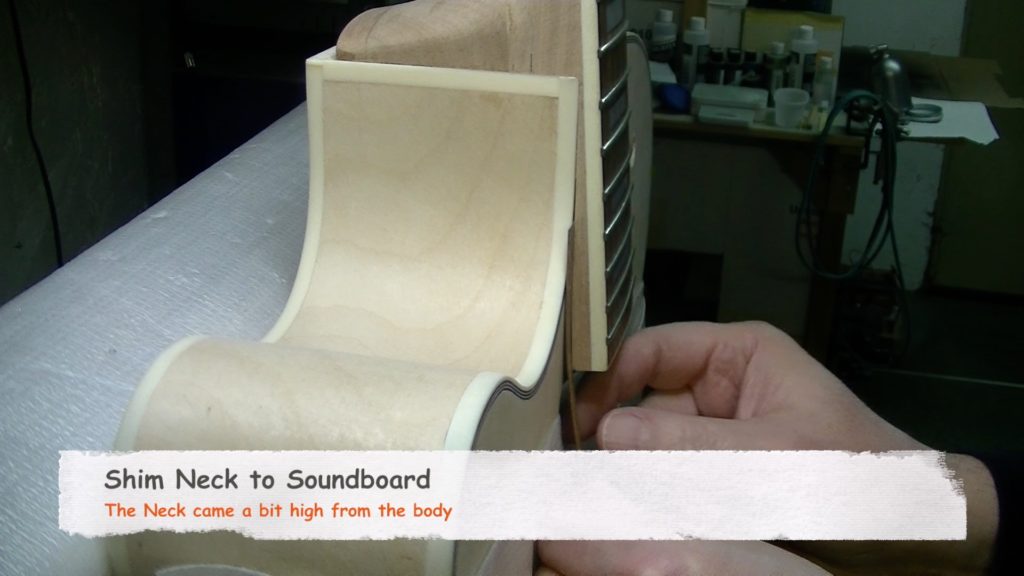 Trem screws reinforce
To screw the trem system with two screws only through the soundboard seems a little weak to me, so I made me two blocks of wood to glue under the soundboard. To glue them in the right spot, I made a Template of paper, thad I taped on the inside.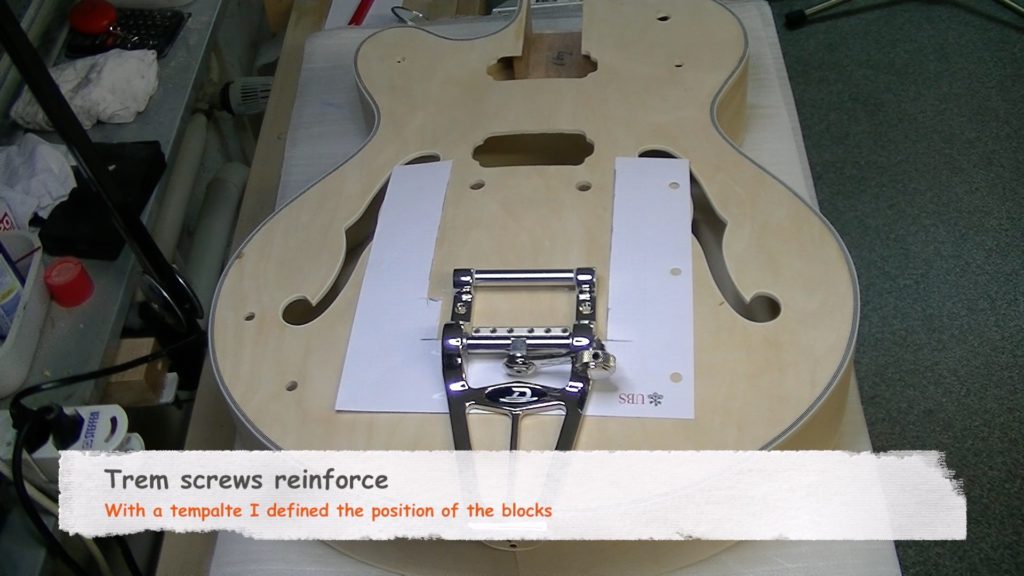 Glue the neck
To glue in the neck was fairly easy. I glued the neck with Titebond wood glue. I'v spreaded the glue with a thin peace of cardboard on the body side of the joint. The neck I clamped with two clamps an two blocks of plywood thad have a layer of cork. The block on the fretboard side have a radius thad matches the radius of the fretboard.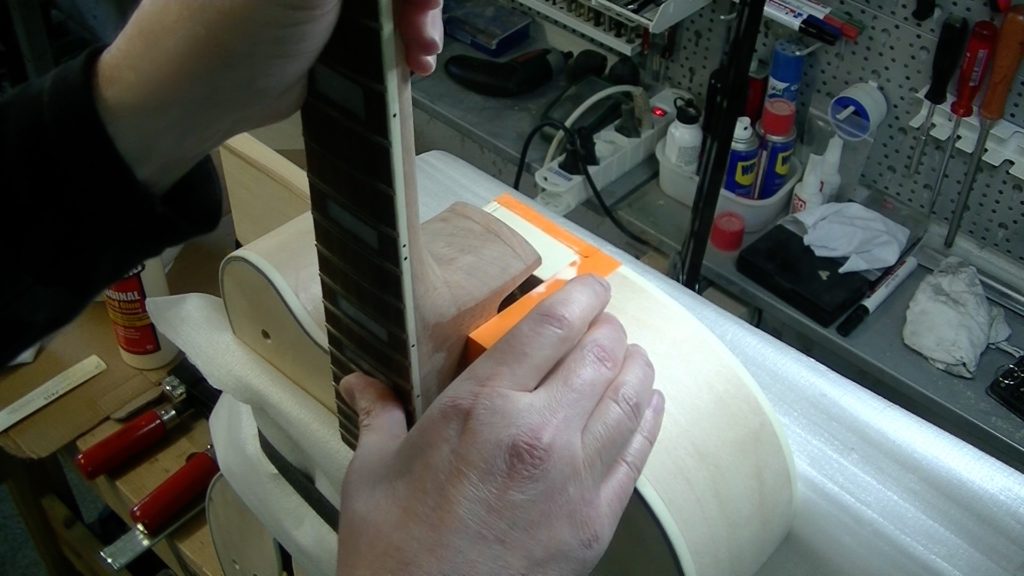 Superglue the neck joint
The wood glue has left a slight grove on some spots on the neck joint. This grove I have filled with superglue. On the side of the body and neck joint I made a barrier with painters tape and some teflon to prevent the glue from dripping out.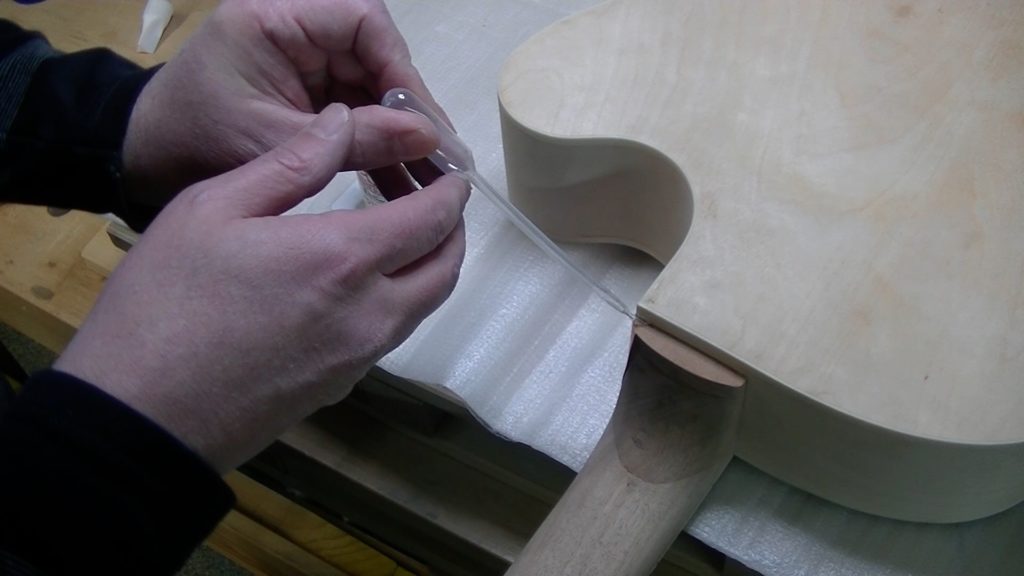 Part 2 on YouTube