The Build of my Tweed 5F1 Kit
For My first guitar amp kit build I waned to keep to project simple. Therfor I decided to order the Tweed 5F1 Vacuum Tube Amp Kit from TubeDepot.com. A True Class A 5 Watt legend from the 50's.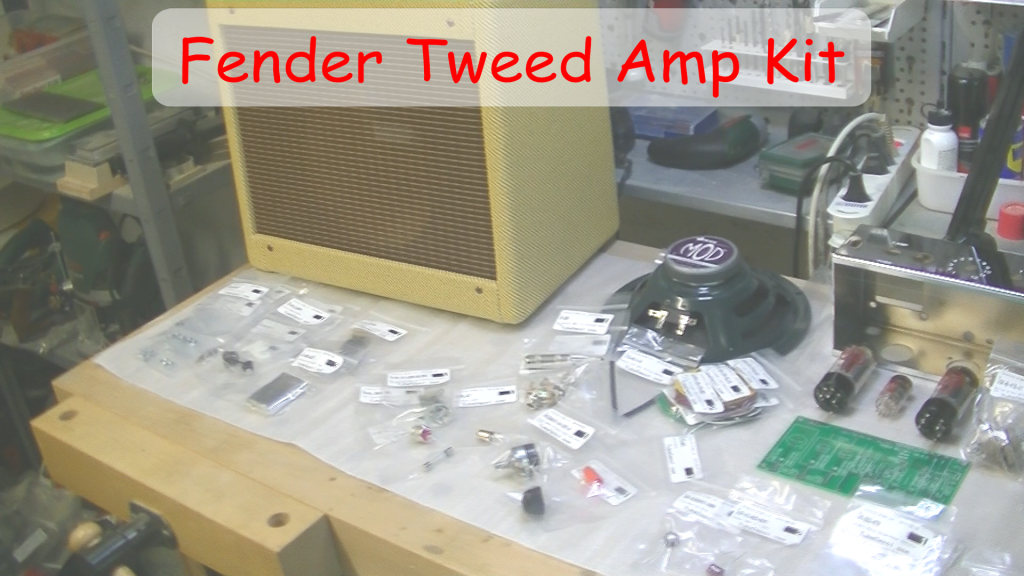 The wiring
With the well illustrated manual from TubeDepot the wiring was a breeze. First I soldered all components to the PC board. The soldering on the board I'v done with my Solomon soldering Station from StewMac: http://www.stewmac.com/Luthier_Tools/Tools_by_Job/Tools_for_Electronics_and_Pickups/Soldering/Solomon_SL-30_Soldering_Station.html
The soldering on bigger lugs i'v done with a soldering gun from Weller:
http://www.weller-toolsus.com/soldering/guns/weller-d550-gun-soldering-professional-d550.html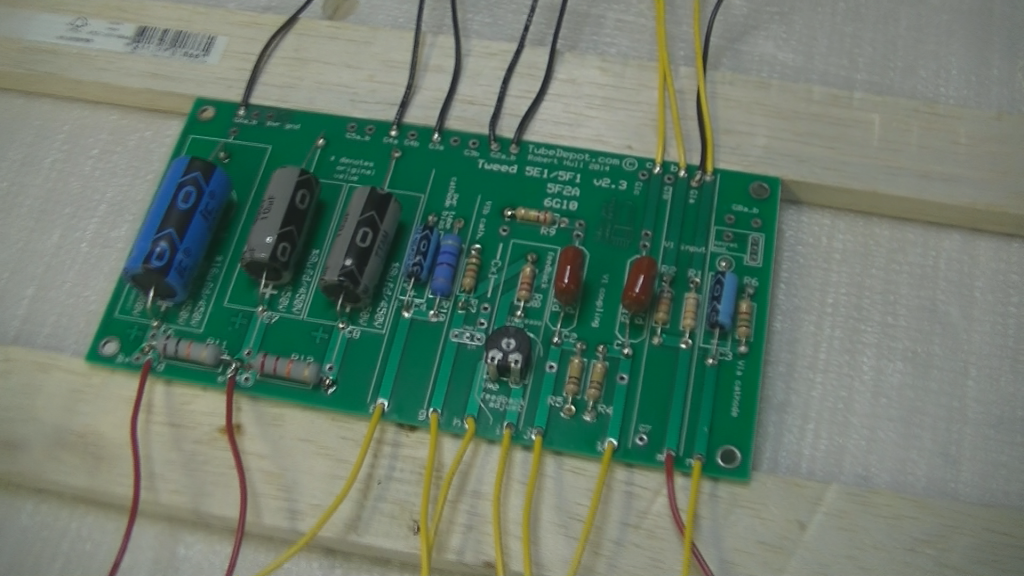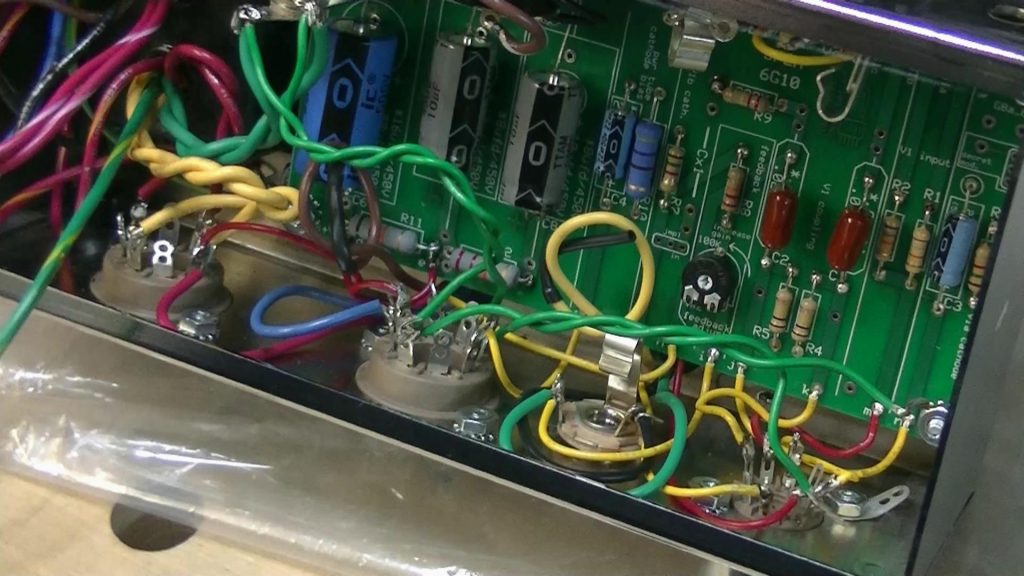 A Nameplate
To give my amp a personal note, I made myself a nameplate and branded the amp. The drawing I have made in Autodesk Fusion 360 CAD an CAM. The File can be downloaded under http://a360.co/2kgsCYo.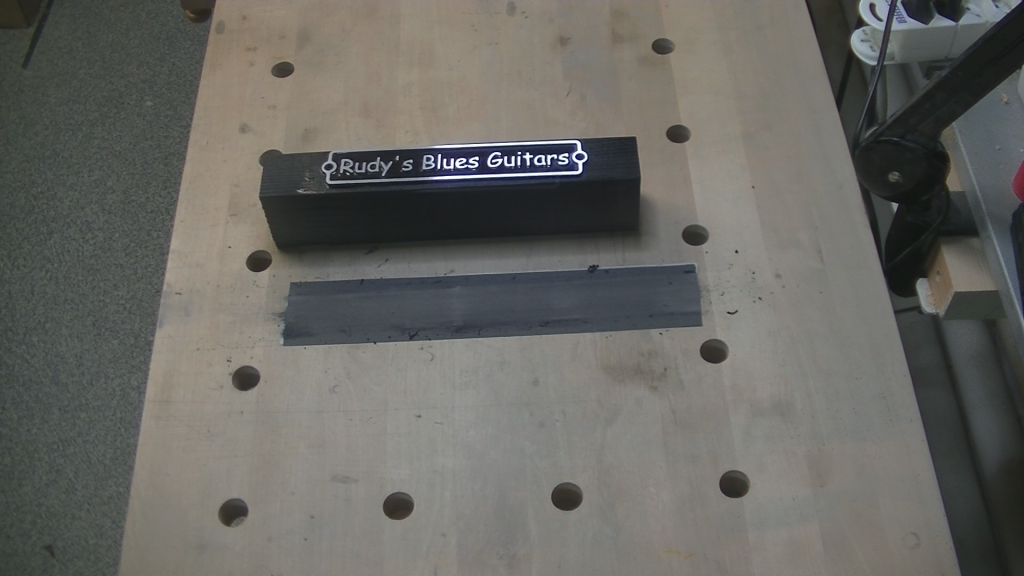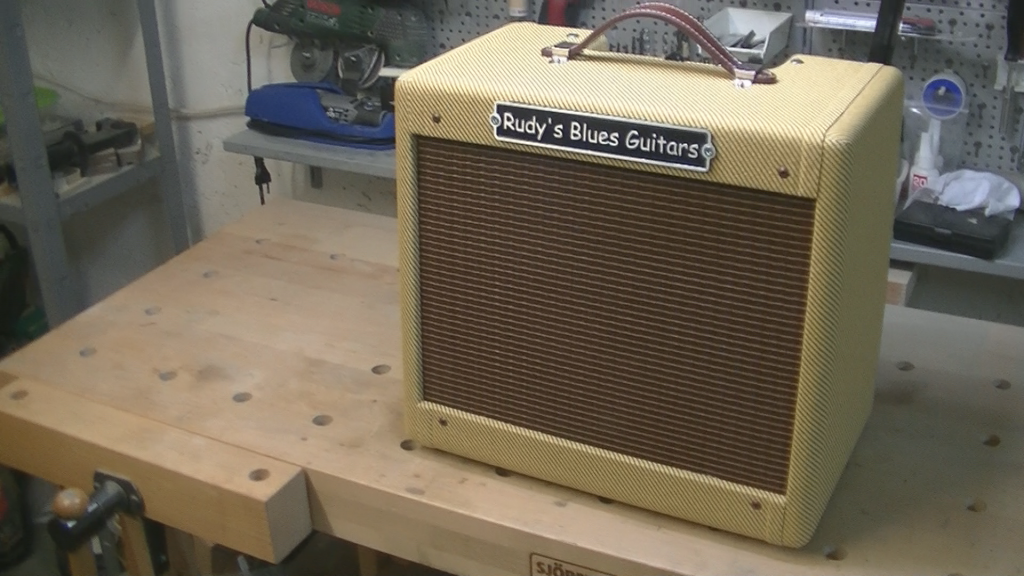 Full Build on YouTube
Below the full build on YouTube video: