The kit I have ordered by at http://www.gitarre-bestellen.de/. This kit is available as left-handed version with the following specs:
Body: alder
Neck: maple, 21 frets
Fretboard: rosewood
Jumbofrets
Mensur: 25.5″ (64.8 cm)
Pickup single coil
1 x volume, 2 x tone
Three way toggle switch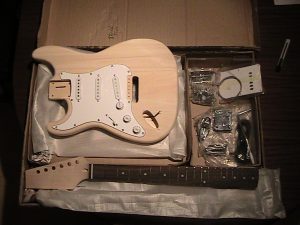 The first step was to fine sanding the body and the neck. After this I prepared them for the first lacquer in my self build airbrush chamber: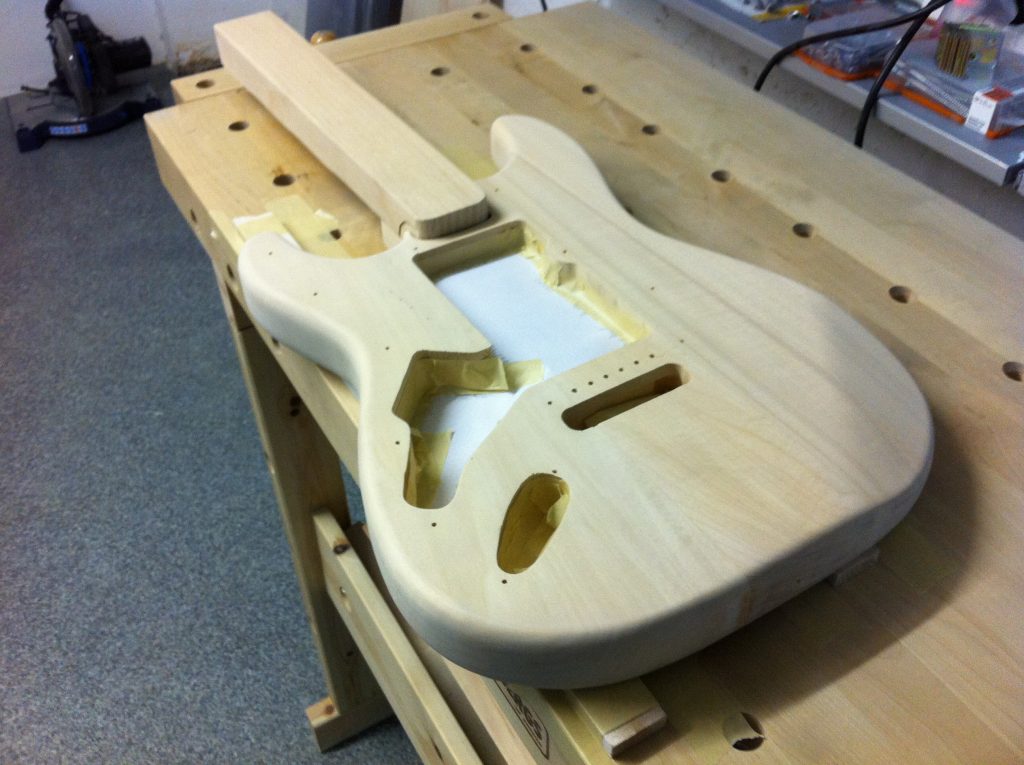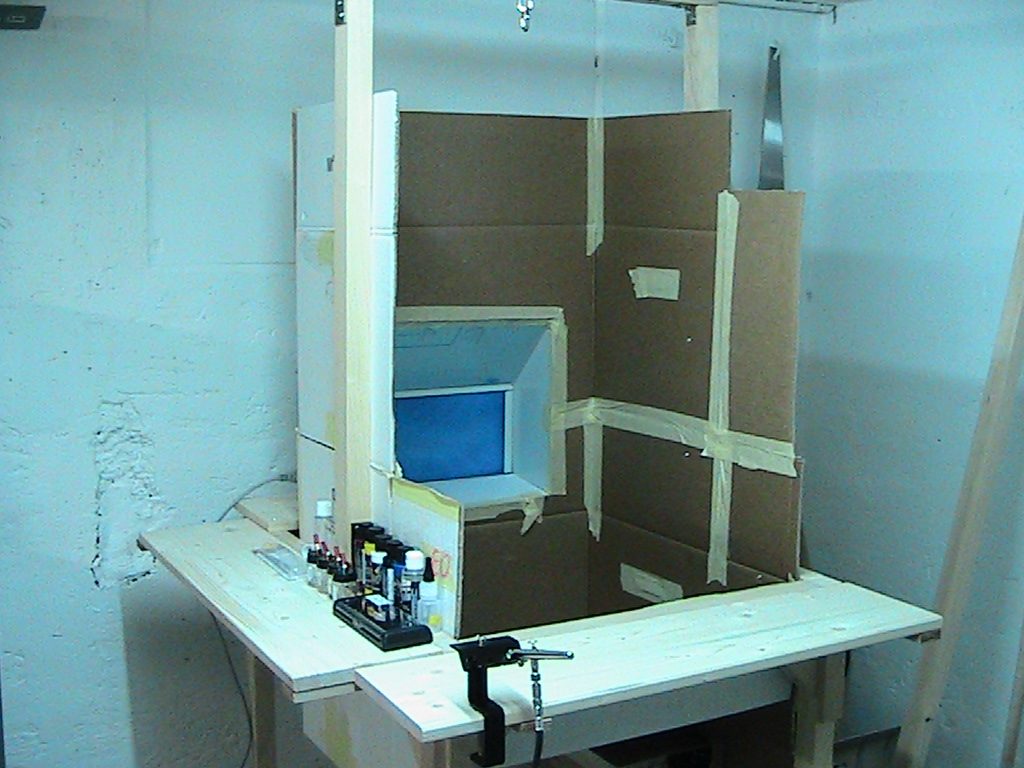 After a lot of sanding, color coat and clear coat, I let the neck and the body sit for about a week.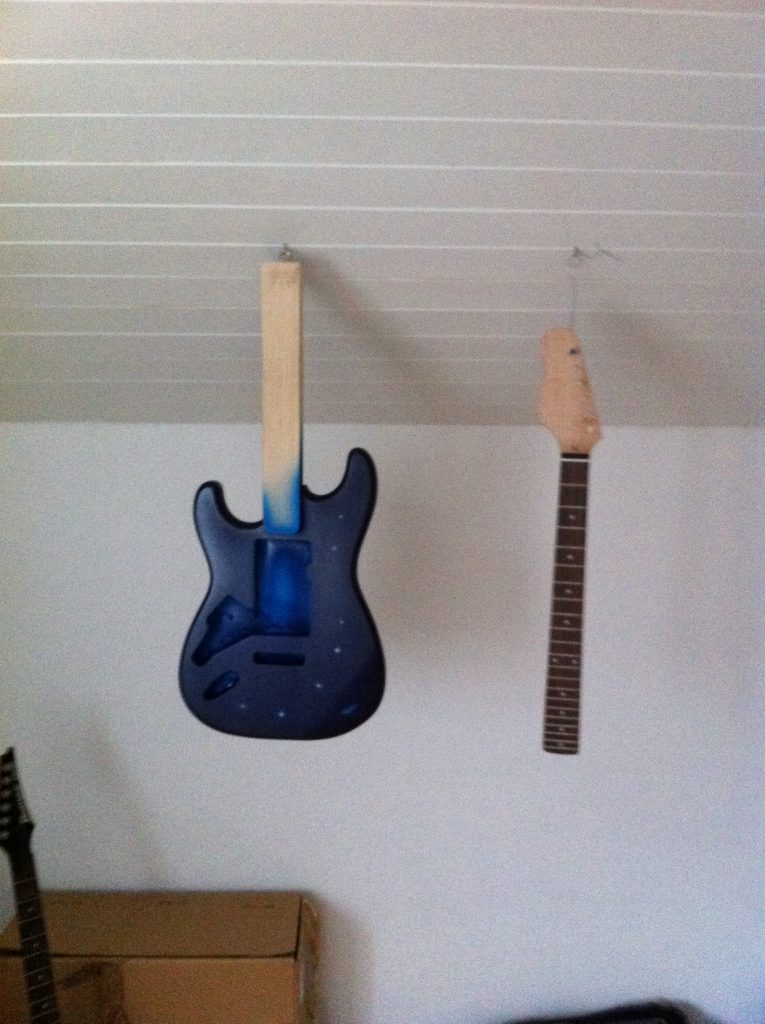 The assembling and setup was very quick done, after the lacquer was sanded and polished for the last time.
The finished product shows, that the effort was worth it: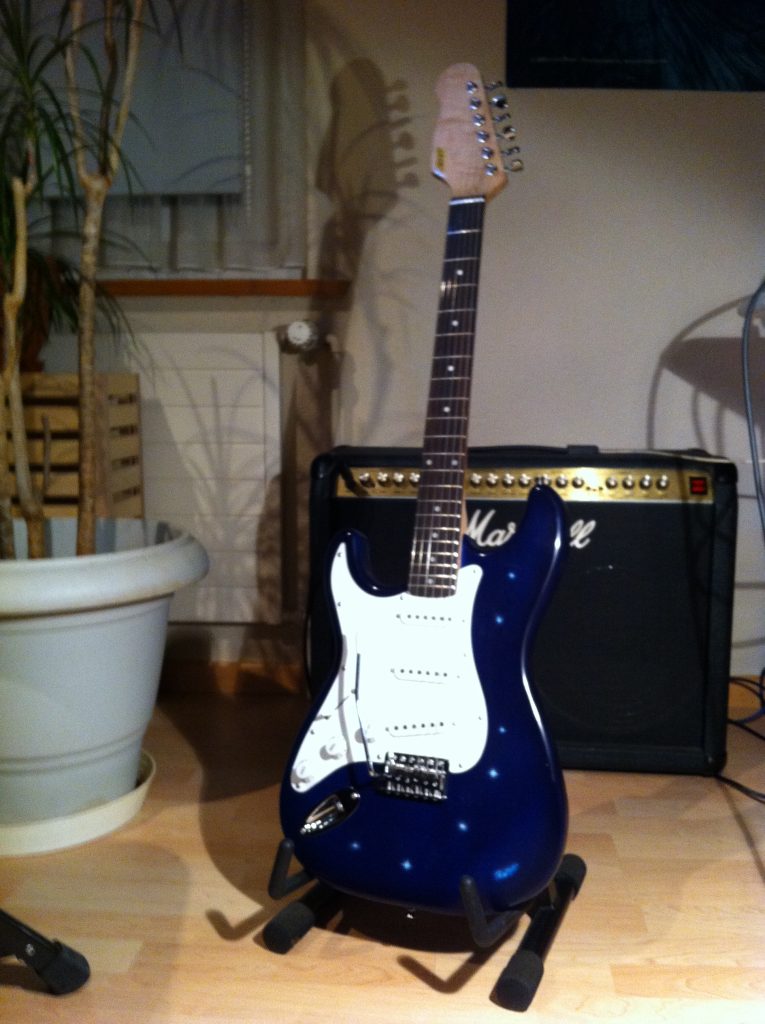 And it plays music!