Part one of my Tele style DIY kit
This kit a bought from https://guitarkitworld.com/ with the following specs:
Body: Ash
Neck and Fretboard: Maple
Hardware: Chrome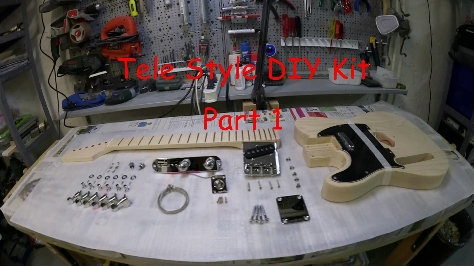 First I decided to make an arm cut for more comfort. So I put the body on my angle table an started to shape. With a rasp I create a small surface to start from. After Thad I took the planer and planed the angled surface down to where I needed.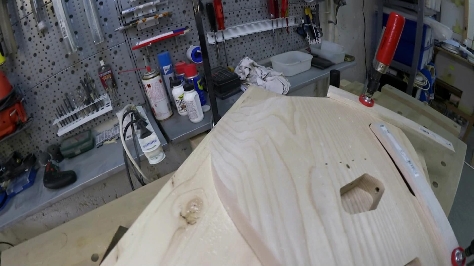 For the belly cut I took my round spoke shape an pre cut the shape. With a small stick an some adhesive sandpaper I smoothen the surface and rounded over the edge: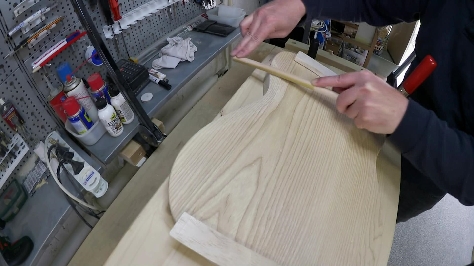 Again with the rounded spoke shape I waned to try something new.  I angled the cut for the leg, so it is easier to hold the neck away from the chest.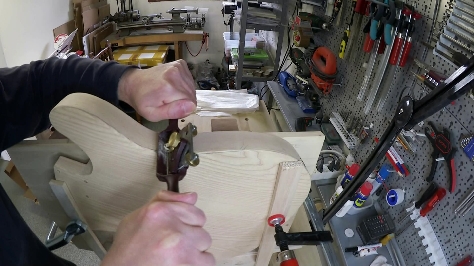 The first part of the build on YouTube: